Height Adjustable Work Surfaces
At MedViron, we strongly believe in the power of our customers to drive innovation. We have worked with and received feedback from a large number of hospital staff about the designs of our products. Many ideas from healthcare professionals across the United States have been incorporated into our designs, and many custom designs we have been asked to build have become standard MedViron products.
"Your input, your product."
Use the contact form below to send us information about what your facility needs. Let's work together to create high quality, durable, and easily cleanable furniture and equipment.
Roam - Height Adjustable Work Surface
Medviron Surf - Height Adjustable Work Surface
H00-0011-0000: Height Adjustable Work Surface
32″ extra wide mobile computer cart or work surface.
Chemotherapy Storage Cabinet
Designed for caregiver and patient use at cancer treatment centers.
A unique looking cart with clouds on the side for Texas hospital.
Height Adjustable Classroom Lecturn
Developed for a large teaching hospital, features a large modesty panel
MDC-0000-Kxxx: Maternity Delivery Cart
Double drop leaf table with removable KYDEX tray below. Patented 4-corner height adjustment.
MMC-0004-Kxxx: Medical Equipment Storage Cart
Large storage cart for medical supplies.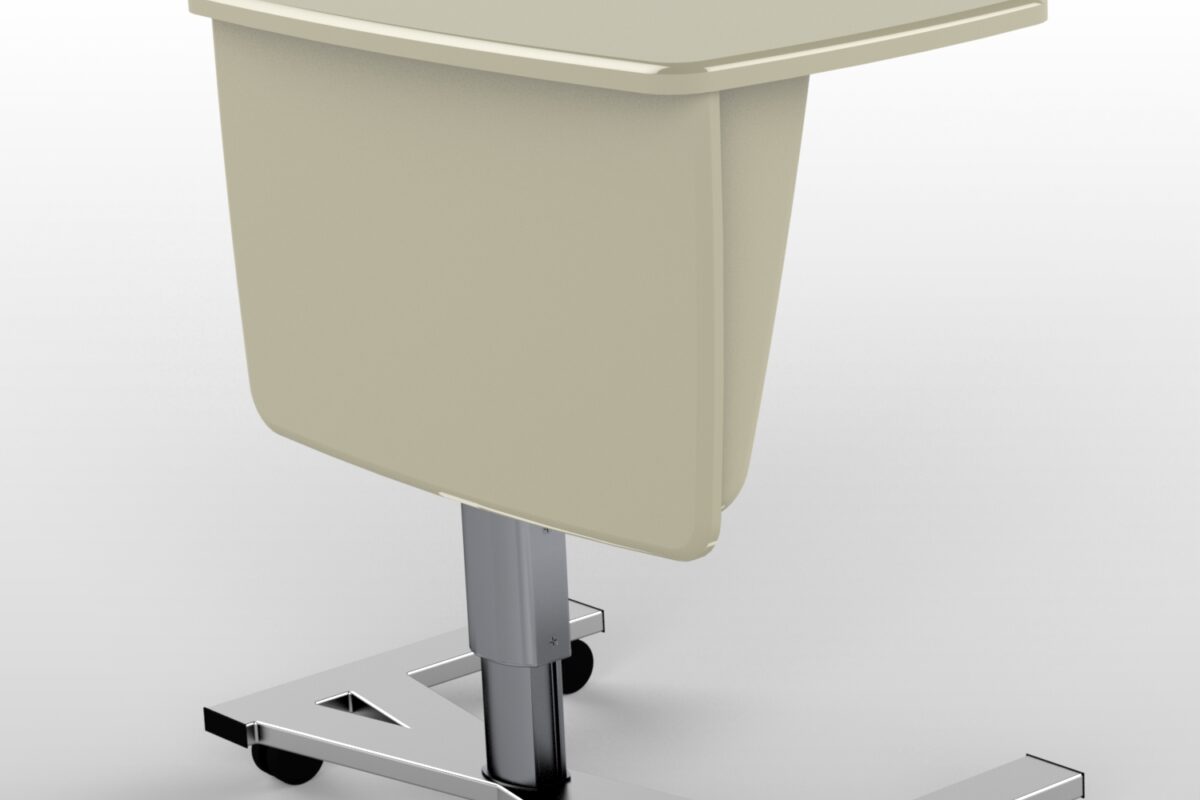 We always guarantee a good quality of our services/projects to ensure that clients' satisfaction is achieved.
MedViron 39″ Overbed Table Height Adjustable